For thousands of years, people have admired the olive tree for its longevity and resilience. It has played a huge role in human life since ancient times. In addition to being used in nutrition, it had a great influence on the development of the economy and medicine. In addition, it inspired artists and is also mentioned in mythology and religion. Homer called the olive liquid gold, Hippocrates prescribed olive oil for more than 60 different diseases and health problems, Hercules was armed with a club made of olive wood, and Odysseus blinded the Cyclops with an olive stake.
History behind olives & weddings
There is an interesting connection between olives and weddings. In some Mediterranean countries, there was a tradition, or even a law, according to which a man couldn't get married before he had planted at least 100 olive trees. In addition, many couples got married in olive groves, and many still do so today. The olive is considered a symbol of fidelity, purity, and loyalty. In the story of Odysseus and Penelope, their bed is made of olive wood. Strong and resistant to all weather conditions – just as their marriage was resistant to all trials.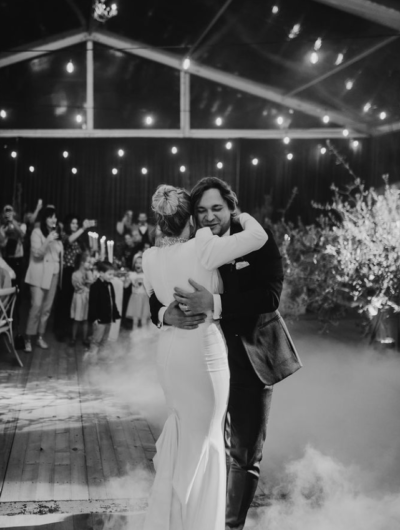 Wedding Inspiration
Croatia hides many magical wedding locations. At one of them – in Maslinik Ulika on the island of Krk – we organized a wonderful wedding inspired by nature. When setting up a pavilion in such a beautiful location, transparent tarps or glass walls are the best choice. It would be a shame to deny you and your guests a breathtaking view. In addition, simple, elegant decorations – such as wooden floors and tables, tablecloths in neutral colors made from natural materials, wildflowers, or greenery – will connect the interior with the exterior into a harmonious whole. At this wedding, olive trees are part of the decor and a direct connection to the olive grove, and the view of the Adriatic Sea is the perfect backdrop for the newlyweds' table. Ideal for romantics who want to include tradition, culture, and nature in their big day.